Although climate change was supposed to be the topic covered on the first pages a few decades ago, it has become a real discussion topic only recently. It was only this year that Europe drew up a plan, also known as the Green Deal, which set the goal of becoming a climate-neutral continent by 2050. As we move towards this goal, clean electricity will be of paramount importance – as technology gets cheaper and improves, it becomes more profitable to use it instead of not using it. We should soon have a business environment that encourages foreign companies to do so in Lithuania as well.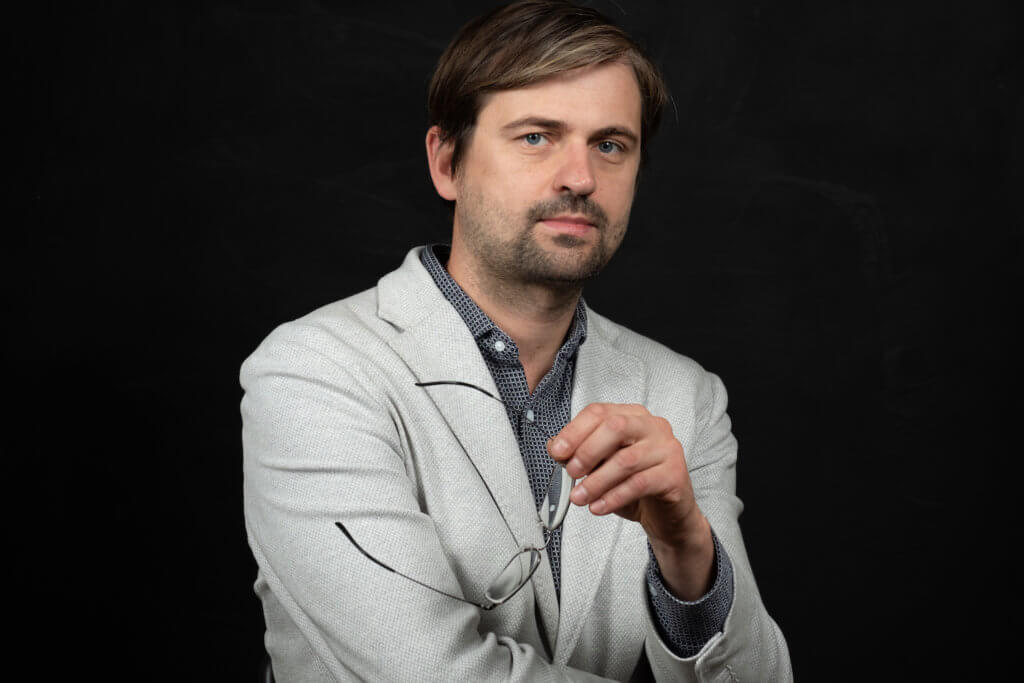 Climate change is being felt all over the world in one way or another, and business must inevitably respond to it. This is due to a number of reasons, including pressure from environmentally conscious consumers and, of course, economic reasons and competitive advantage.
Altered consumer behaviour
It has been argued for many years: although consumers say they intend to buy sustainably produced products, they do not really prioritize them in a store. Apparently, because of this, many brands have decided to invest less in the sustainability of products and processes for some time. However, research is now beginning to show the opposite: it is important for consumers that the products they buy are produced sustainably and that companies are socially responsible.
The Stern Centre for Sustainable Business in New York, which conducted a study covering 36 categories of consumer goods in the United States, found that as much as 50 percent of the growth of this market in 2013-2018 was determined by sustainably produced products. Products with a sustainability label on their packaging accounted for 16.6 percent of the market in 2018. For comparison: In 2013, their market share was 14.3 percent. Sales of these products in 2018 amounted to USD 114 billion, 29 percent more than in 2013.
Interestingly, sales of products that were marked as sustainable grew 5.6 times faster than those that were unmarked. More than 90 percent of the categories of these products showed faster growth than usual.
We also observe the changing behaviour of consumers in Lithuania, it includes both the habits and choices of everyday life, as well as the reaction and decisions determined by the behaviour of companies. The latter may even manifest themselves as a boycott of certain goods, showing businesses that their operating principles are unacceptable. Consequently, sustainability, the focus on the surrounding environment and its protection, is no longer a choice but a new reality that needs to be adapted to.
Protecting the environment pays off
One of the choices that can be made by companies that want to be more environmentally friendly and increase the value of their products is to use clean electricity. This solution also makes sense to them due to the fact that as electricity gets cheaper and technologies improve, such electricity prices become increasingly competitive.
For example, back in 2018, it was announced that building new wind and solar power plants was already cheaper than operating coal-fired ones. BloombergNEF data shows that wind and solar power is already the cheapest in more than two-thirds of the world. Since 2010, the technologies used in these sectors have fallen in price by 49 percent and 85 percent, respectively. A decade from now, they will completely bypass both coal and gas.
WindEurope estimates that wind parks generated 15 percent of electricity in Europe last year and is the cheapest source in the region. This is confirmed by the example of Lithuania: the fall in wind energy prices has been observed since 2011, when the first technology-neutral auction for developers of renewable energy projects, which finally took place at the end of last year, was won by a wind park development company, which refused financial aid from the state.
Possibility to reduce electricity bills
Changes taking place both in Lithuania and elsewhere signal that clean energy should be used and accessible to all. As a result, the ability of businesses to enter into long-term bilateral Power Purchase Agreements (PPAs) and purchase them directly from producers, whether wind or solar, is becoming increasingly important. A functioning market for bilateral Power Purchase Agreements is like a cornerstone for the transition to a low-carbon economy model, where renewables renewable energy sources start operating under market conditions.
This practice has been used abroad for some time, it is especially relevant for large industrial, agricultural, food and transport companies that consume a lot of electricity. Companies in the information technology, aluminium, iron, pharmaceutical and automotive industries are particularly active. Companies that have signed a 5-10 year agreement with green electricity producers ensure a stable electricity price and protect themselves from price jumping on the stock exchange.
So far, we do not have many examples of long-term Power Purchase Agreements in Lithuania. However, the price of electricity for consumers is rising and the prices of wind energy production are falling, so we can expect greater interest from industry in reducing electricity bills in the near future. Currently, the last nuances of the legislation regulating bilateral Power Purchase Agreements, which remove administrative barriers, are being finalized in the responsible institutions, so we might get new opportunities this year.
Author of the comment – Aistis Radavičius, Director of Lithuanian Wind Power Association